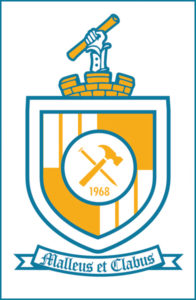 The Montgomery County Builders Association (MCBA) originally started as the "Hammer and Nail & Society" in 1968 by a number of local small builders who didn't feel they were properly represented by the National Building Industry Association. Some of the founders included John Brawner, Mead Bell, John Walker, Jay Wohlfarth, John duFief, the Bell brothers, Bud Gosnell and a few others.
The group was founded as a group focused on supporting the local small builders. They helped each other where ever help was needed; business training, building systems, help with subcontractors and suppliers, banking contacts and sharing labor.
An unwritten agreement evolved between the local small builders and the large regional and national builders that projects smaller than 25 lots were the "world" of the MCBA and small local builders while the large builders focused on larger projects.
The group evolved into a steady group size of 25 to 30 builders. These are all long term local builders. The group developed a good relationship with the Montgomery County Department of Permitting Service and has enjoyed that working relationship for many decades. The DPS leadership has long respected and worked with the MCBA in developing and aligning the rules of construction for the county.
Early in the MCBA life, the MCBA helped develop and expand the Students Trade Foundation.  The Foundation is dedicated to the development of tradespeople in the building trades for the betterment of the community. John Walker donated the 1st lot to the Students Trade foundation. Son of a builder, Leo Schwartz, has been on the Board of the Student's Trade Foundation for more than 30 years.
A member of the MCBA has been on the "Builder licensing board" since its inception including Mead Bell holding Building license #1.
During the 80s, the Sons of Builders began to join the group to carry on. For their fathers. And late in the 80s, local women builders began to join.
In the 90s, the group expanded to include local remodeling companies; including Hopkins and Porter, MARK IV Builders and Case Design.
"The MCBA has been one of the key building blocks in helping me develop my company over the past 33 years."